Meet our Full-Time Team!!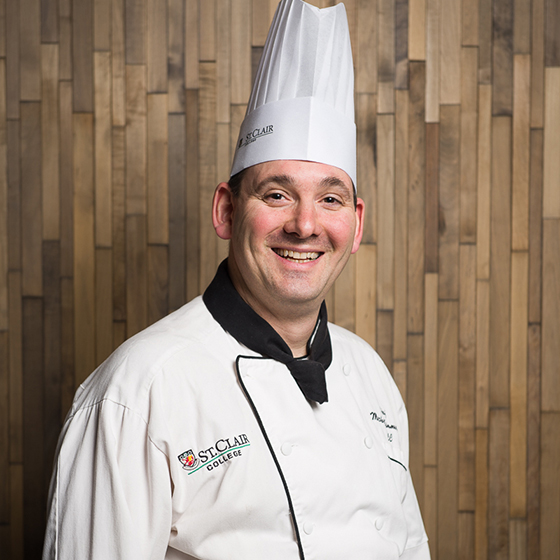 Chef Michael Jimmerfield
Certified Chef de Cuisine (CCC)
Born and raised in Amherstburg and with over 25 years experience in the culinary industry, Chef Mike has worked as Executive Chef at St. Clair College Centre for the Arts, Windsor Club and sous chef at Essex Golf & Country Club. Chef Mike strives to create a stimulating and challenging environment which enables students to learn the ins and outs of the culinary industry in a state of the art teaching facility, while keeping the dining experience high end.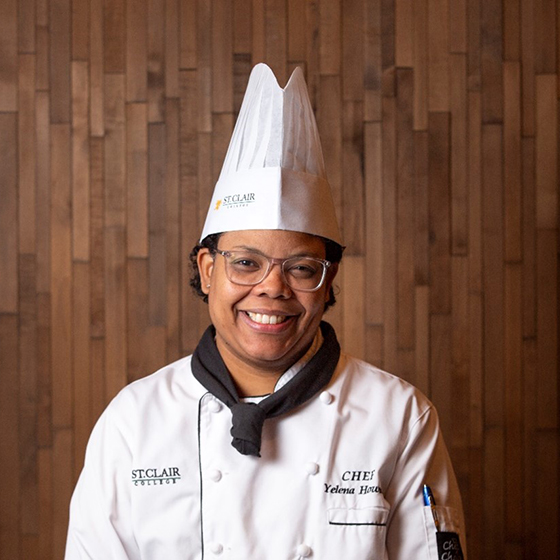 Chef Yelena Howson
Culinary Technologist
Born and raised in Panama City, Panama Chef Yelena graduated from the St. Clair College Culinary Management program in 2003. Chef Yelena began her culinary journey as Sous Chef Staff Lounge /Banquet Services apprentice under the mentorship of Chef Catherine Davies, Chef Marc Johnston (CCC) and Chef Mike Jimmerfield (CCC). Chef Yelena draws on her Panamanian roots and love for cooking to not only bring passion and precision to the plate but foster a positive learning environment for students and staff alike.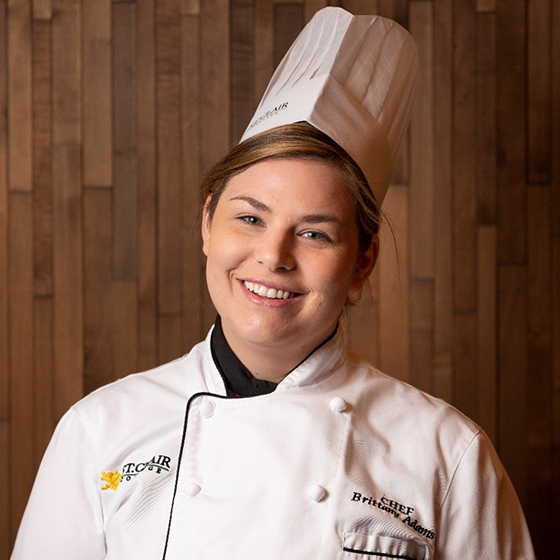 Chef Brittany Adams
Culinary Instructor
Patissier RSC & Chef RSC
Chef Brittany discovered her passion for pastry arts while attending the culinary program at St. Clair College. This discovery led her to the Niagara-on-the-Lake area to specialized in Baking and Pastry Arts. After years in the industry, while successfully competing in provincial and national pastry competitions Chef Brittany returned to St. Clair College to inspire culinary students with a goal to demystify baking techniques.
Chef Brittany thrives to provide a creative environment for our students to expand and think outside of the box when it comes to bread and pastry menu development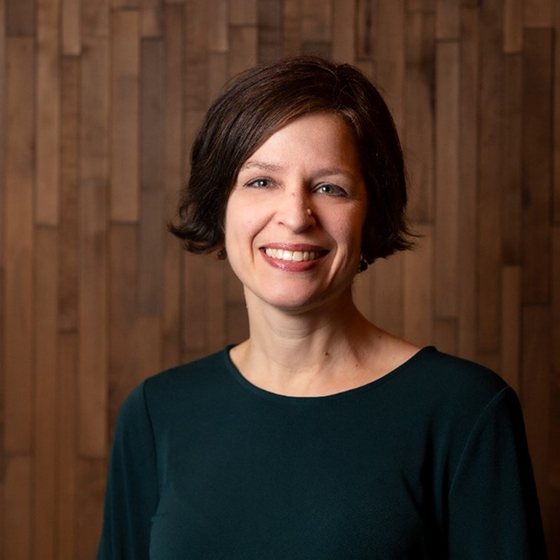 Alycia Tomalty
Professor of Hospitality
Graduate of the Stratford Chefs school in 2001, Alycia Tomalty began as a chef technologist in the culinary management at St. Clair Colllege in 2005. In 2021, she joined the faculty of the Hospitality Hotel and Restaurant program and now resides at the downtown campus. Here, Alycia shares her love of cuisine and culture with the students and teaches students on how to write menus. She encourages students to design menus using all of their senses, so they can visualize colours and imagine the tastes and textures of foods as it would appear on a plate.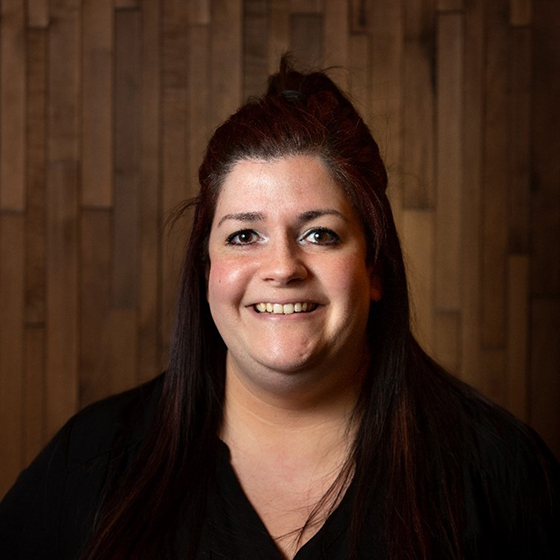 Meaghan Woods
Hospitality Instructor – Eatery 101 Front of House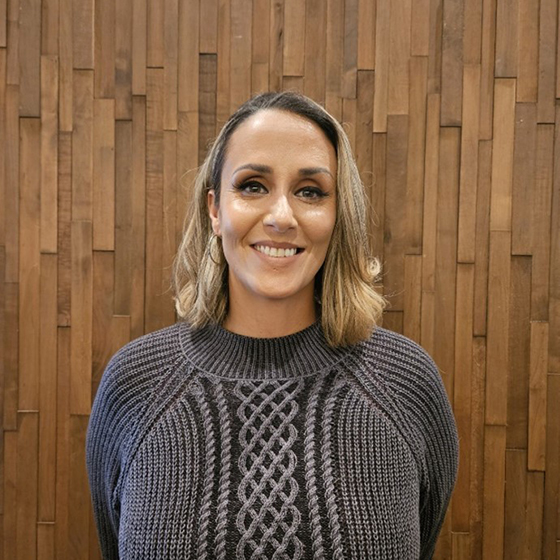 Marnie Edghill-Parent
Professor/Coordinator of Hospitality
With over 20 years of experience in the hospitality industry, Marnie brings a wealth of knowledge and a deep understanding of the intricacies of the field. Having worn many hats in the industry, she has journeyed through various roles and positions, consistently raising the bar for excellence. She has an unshakable passion and dedication to the hospitality industry, and her enthusiasm goes beyond just imparting knowledge; it's about nurturing the next generation of industry leaders and ensuring they are well-equipped to face the challenges and embrace the opportunities that come their way. One of the unique aspects of Marnie's journey is that she is not just a mentor and educator but also an alumnus of the very hospitality program she now coordinates. This unique perspective allows Marnie to relate to students on a personal level, understanding the challenges and aspirations they face in their academic journey. Her passion for student learning is unmatched, serving as an inspirational figure to countless aspiring professionals. Marnie infuses real-world experiences into her teaching, creating a dynamic and engaging learning environment that fosters both academic and practical growth.
Meet our Fall Semester Eatery 101 Team!
Shawna Lynn Newham
Hospitality Instructor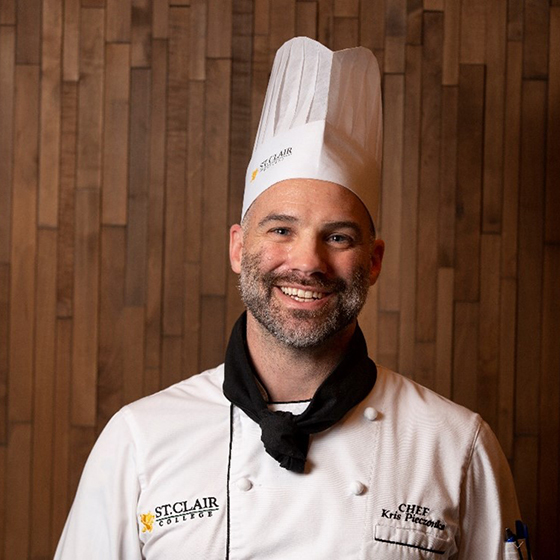 Chef Kris Pieczonka
Culinary Instructor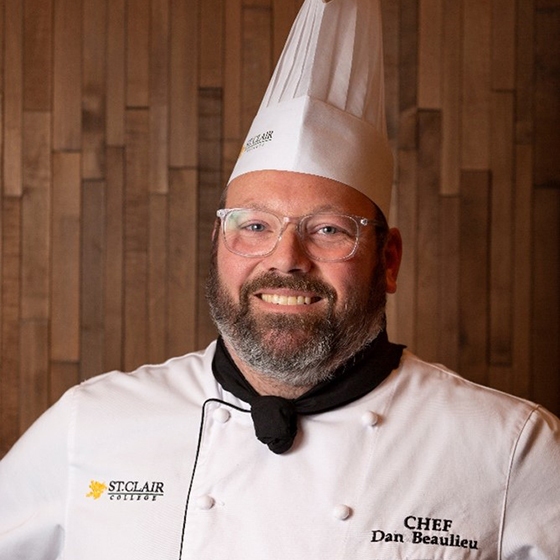 Chef Dan Beaulieu
Culinary Instructor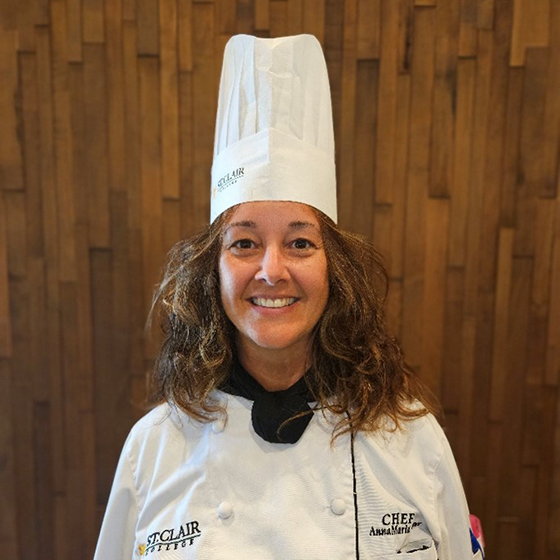 Chef Anna Maria Lopez
Culinary Instructor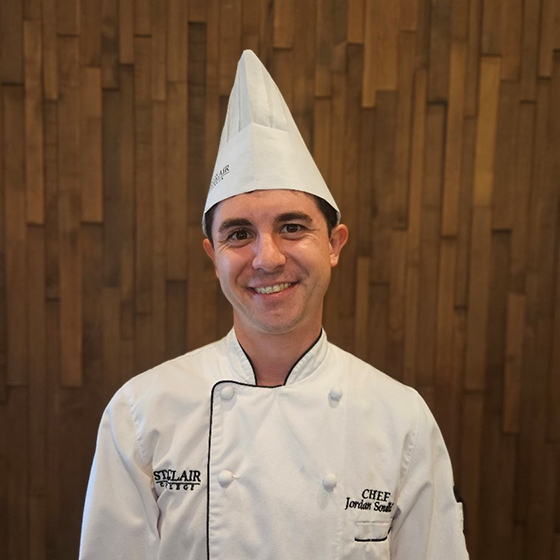 Chef Jordan Soulliere
Culinary Instructor
Jackie Habib
Hospitality Instructor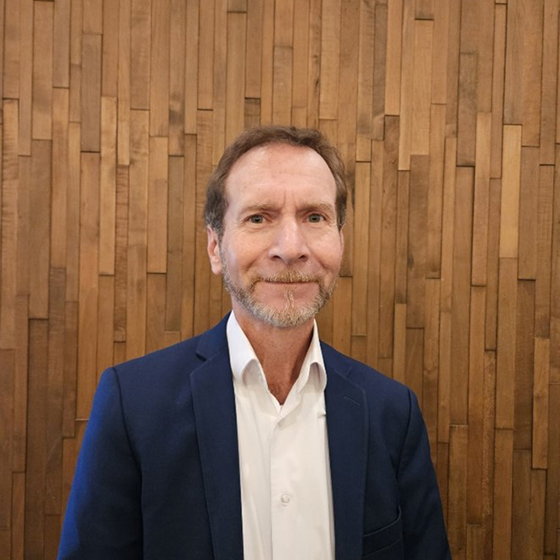 Jeffrey Allyn White
Hospitality Instructor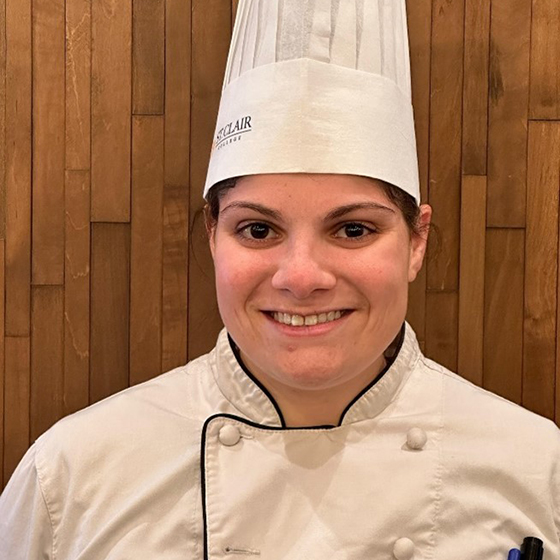 Chef Katrina Soresi
Culinary Instructor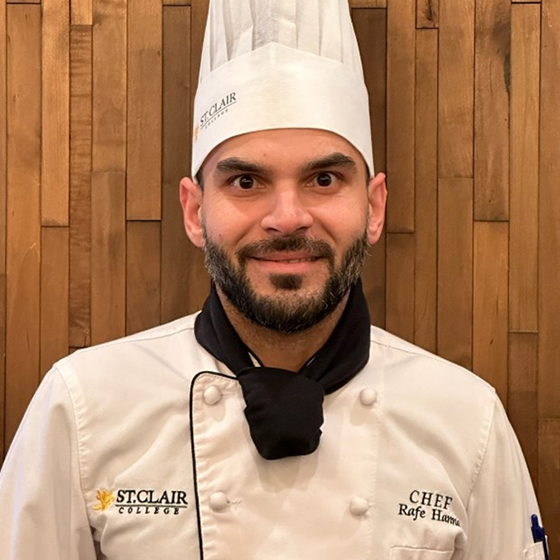 Chef Rafe Hanna
Culinary Instructor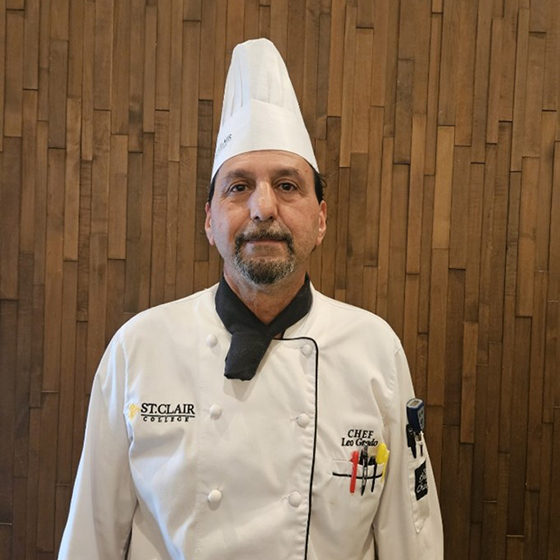 Chef Leo Grado
Culinary Instructor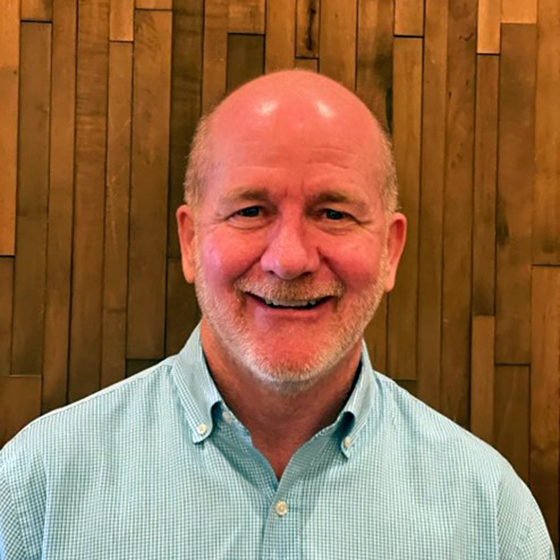 Patrick McClary
Hospitality Instructor