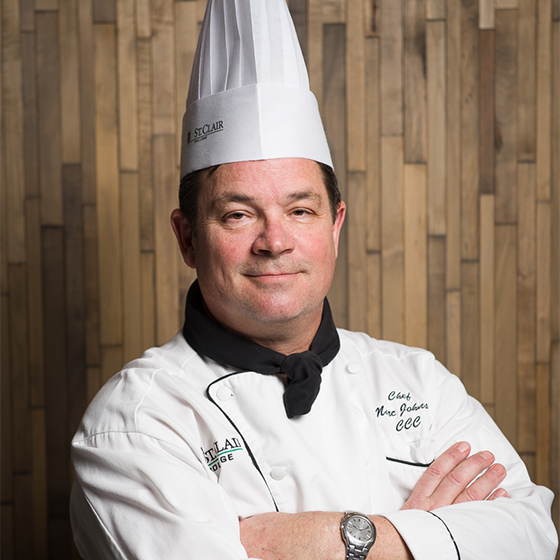 Chef Marc Johnston
Certified Chef de Cuisine (CCC)
Chef Marc graduated from the Culinary Management program at St. Clair College in 1982 and has since worked his culinary magic in some of the most exotic locations in the world. Drawing experience and inspiration from his work in Australia, New Zealand, Thailand, Hawaii, Indonesia, Singapore and Fiji – Chef Marc's vision was to create a truly eclectic and ever-evolving menu – and his vision has come to life at Eatery 101.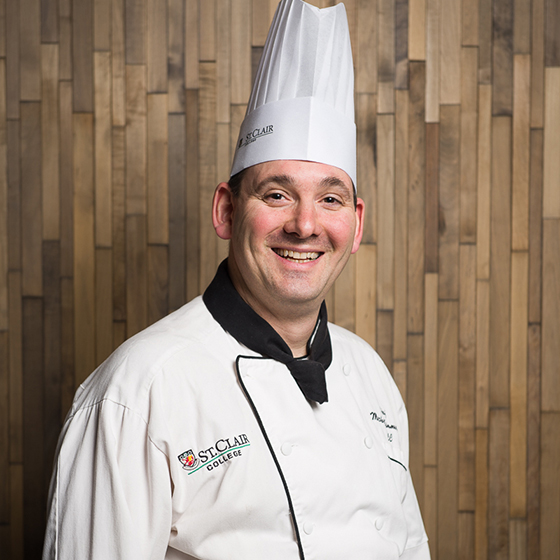 Chef Michael Jimmerfield
Certified Chef de Cuisine (CCC)
Born and raised in Amherstburg and with over 25 years experience in the culinary industry, Chef Mike has worked as Executive Chef at St. Clair College Centre for the Arts, Windsor Club and sous chef at Essex Golf & Country Club. Chef Mike strives to create a stimulating and challenging environment which enables students to learn the ins and outs of the culinary industry in a state of the art teaching facility, while keeping the dining experience high end.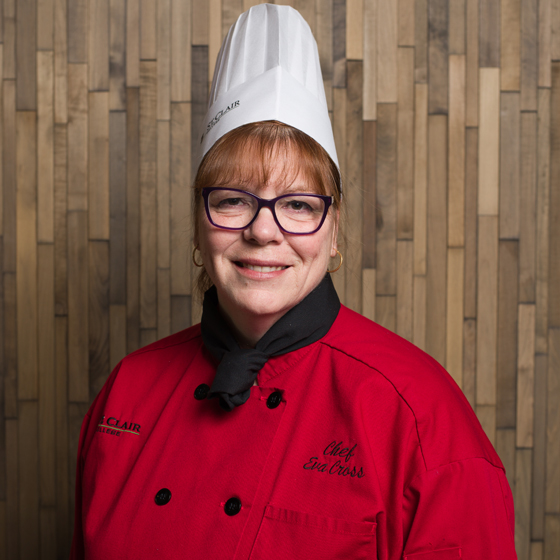 Chef Eva Cross
Red Seal Chef and Red Seal Baker and Patissier
Chef Eva hails from the GTA and has worked with Delta Hotels, as well as a variety of smaller fine dining establishments in her career. Chef Eva is also a Pastry Chef. She also holds a certificate in Adult Education from Brock University. As a full time instructor for more than ten years, she continues to set the bar very high for her culinary students who intern at Eatery 101. "When a student leaves this program they are prepared to hit the ground running. They haven't just learned the skills – they've honed them in a real working and learning environment. That's what today's industry is looking for.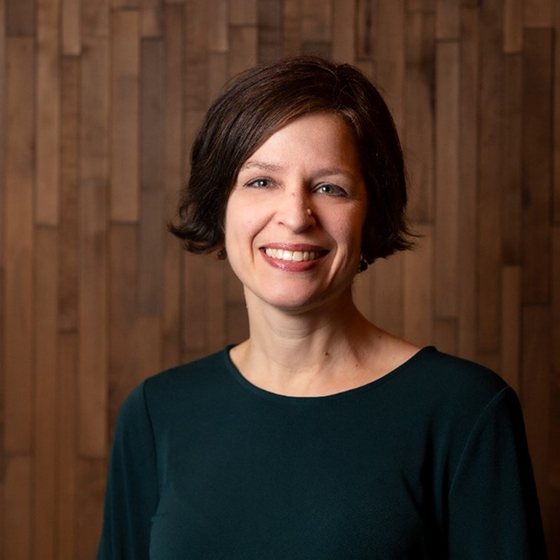 Chef Alycia Tomalty
Red Seal Chef
Chef Alycia graduated from the Stratford Chefs School in Stratford, ON in 2001. Chef Alycia seeks inspiration from seasonal ingredients, culinary magazines, and reading countless menus. She prides herself with a respect for food, insisting on maintaining its integrity. "I use the plate as my canvas. I want to take that food and turn it into art."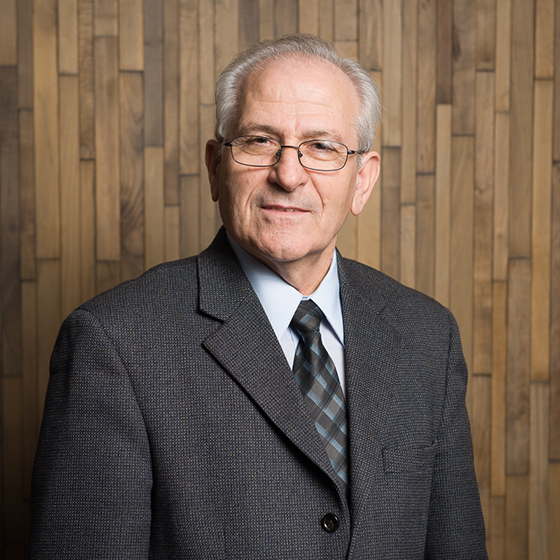 Paul Miaritis
Front of the House Manager
Paul is originally from Greece, with a long history of front of house management and service skills. An instructor in Hospitality Restaurant Management – Paul brings over 30 years of service experience working at Hilton Windsor. Paul is also a recipient of the world-wide recognized Spirit of Hilton Award for Exceptional Service. Paul's experience and knowledge in customer satisfaction is vital to the student's success in the industry.