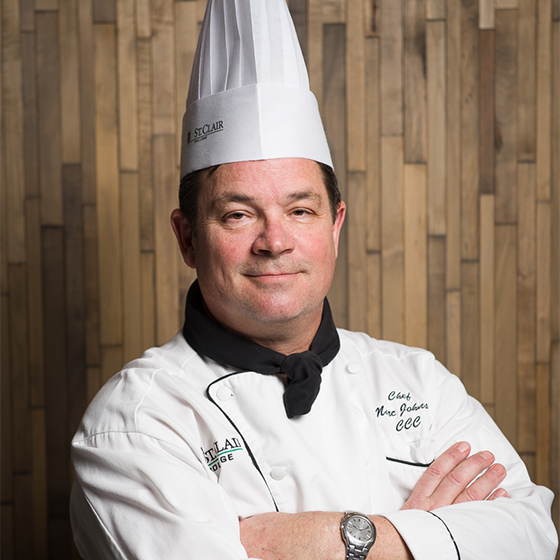 Chef Marc Johnston
Certified Chef de Cuisine (CCC)
Chef Marc graduated from the Culinary Management program at St. Clair College in 1982 and has since worked his culinary magic in some of the most exotic locations in the world. Drawing experience and inspiration from his work in Australia, New Zealand, Thailand, Hawaii, Indonesia, Singapore and Fiji – Chef Marc's vision was to create a truly eclectic and ever-evolving menu – and his vision has come to life at Eatery 101.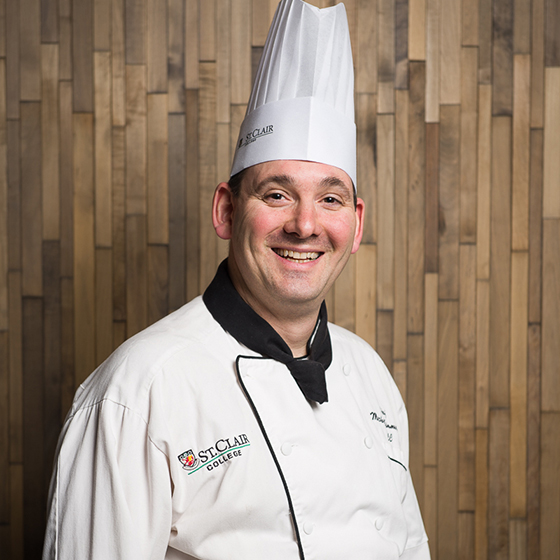 Chef Michael Jimmerfield
Certified Chef de Cuisine (CCC)
Born and raised in Amherstburg and with over 25 years experience in the culinary industry, Chef Mike has worked as Executive Chef at St. Clair College Centre for the Arts, Windsor Club and sous chef at Essex Golf & Country Club. Chef Mike strives to create a stimulating and challenging environment which enables students to learn the ins and outs of the culinary industry in a state of the art teaching facility, while keeping the dining experience high end.